SPI's Mobile Notary Services
Hello and thank you for visiting South Padre Island Notary Services. I provide professional, helpful, reliable Mobile Notary Services to help make life easier. A Notary Public is an individual appointed by the state government to serve as an official and impartial third-party witness to the signatures of important documents.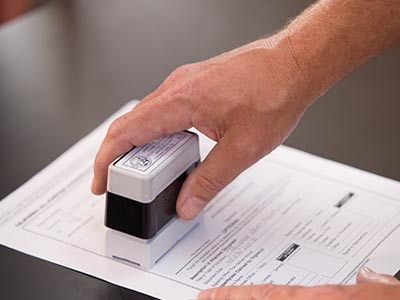 Why do documents need to be notarized?
Certain documents must be notarized in order to have legal effect. Given the inherent formal and corresponding significance of this subject of legal documents that must be notarized, state governments have deemed it necessary to enlist a trained individual to assist with their execution. A "notary public," following his or her official appointment , a notary public performs as a quasi-public officer to attest to the proper execution of these important documents.
Types of documents that may require notarization*:
Wills & Trusts
DMV Documents
Deeds
Contracts
Affidavits
Power of Attorney
All other documents allowed by Texas Law
Be Prepared for Your Notary Visit
Bring a valid, government issued photo ID with you when you visit your local The UPS Store center for notary services.
Laws vary by state and some documents may require witnesses in addition to the notarization. In some cases, a notary public might not be legally allowed to also, simultaneously, act as a signature witness. Accordingly, not all locations are staffed to provide additional signature witnessing services. Check with your local store if you wish to inquire as to the availability of signature witnesses, if such a requirement is mandated by the laws of your state.


On-Site Visits include: Hospitals, Nursing Facilities, County offices, commerical or personal residence just to name a few.

Documents I cannot Notarize

>Vital Certificates: Birth, Marriage, Death, Divorce Etc.,

>Photographs

>Faxed or copied signatures

>Incomplete Documents

> Signer not present (except for: Proof of Execution by subscribing witness)


Call SPI Notary Services today and ask for Shirley M. Gonzalez.

Now offering 24 hour services including Saturday and by appointments only on Sundays!!

Proudly servicing Cameron and Bexar County Texas

Email: Shirley@210realestatepro.com

Cell Phone: 210.779.1996

Disclaimer: Texas notaries are not attorneys licensed to practice law. The infomation on this site is for your general information only. It does NOT constitute legal advice; it should not subsitute for legal advice from an attorney.
Contact Me Today
Let's find you the right home at the right price.